Home | LemonCitrusTree
Lemon Citrus Tree (Gifted Forest LLC) has been shipping citrus trees and fruit trees across the United States since 2004. Our Citrus Trees and Fruit Trees such as the Meyer Lemon Tree make beautiful additions to any space. We are always growing new varieties and adding them for purchase on our website. Enjoy planting and harvesting your citrus while enjoying the natural smell of blooms in your home or patio. Delight in the delicious flavor of fresh fruits from your plants! If you are purchasing a lemon tree, lime tree, orange tree, grapefruit tree, mandarin orange, kumquat tree, rare fruit tree, specialty citrus, or other non-citrus varieties such as the persimmon, fig tree, pomegranate, or avocado plant, we have what you want. If you want to purchase a citrus tree and can't find it on our website, please call us at 866-216-8733 or email us at support@lemoncitrustree.com. Our most popular tried and true tree will always be the Meyer lemon tree.
We want to help you!
When you purchase from us you don't just get a citrus tree, you get the assistance you need in producing homegrown fruit successfully... a true support system. We are family owned and operated. Owned and Ran by women. We deeply care about our customers. Each and every one is the lifeblood of our business.
We are here to make sure you're never unhappy with your purchase, but if you are ever unhappy with anything you have purchased from us please contact us for help.
This is not just a place to buy citrus trees online, this is a place to grow as a gardener while we come alongside you the entire way. We want you to be able to confidently grow citrus fruits in your growing zones. We are here to ease any fears you may have about growing. You can grow citrus trees! From planting in the ground in your yard for zones 9 and up to indoor trees in a large container for zones 8 and below (yes, you can even grow indoors...You could even have an indoor complete citrus garden. ), it's all within reach for your garden. Citrus is not just for warmer climates. We want to help you understand how to grow fruit indoors or outdoors. Go grow that meyer lemon tree indoors!
If you need help picking out the best pollination partners or have questions about where your trees should be planted or what to put a tree nearby please reach out to us. We love hearing from you and we want to answer any of your questions.
We are experienced in helping with your questions. When you have things pop up such as what citrus fertilizers to use, is this area full sun/ direct sun? is this fruit bearing age, how do I find my soil ph level, what potting soil to use, how many feet tall should these trees be as mature plants, when will a tree produce fruit, should I put my tree indoors or outdoors, is this a grafted tree, are coffee grounds good, what do I do about spider mites, is my soil a high nitrogen blend, are these large trees, how about frost protection, and so on and so forth. We will walk by you every step of the way through any questions you come across.
Citrus as a gift
Nurturing your Citrus Tree is quite an enjoyable experience with many benefits. This is why our semi dwarf citrus trees (such as the meyer lemon trees) and fruit trees are commonly given as gifts for birthdays, major holidays such as Mother's Day, Father's Day, Chinese New Year & Christmas, and sometimes in remembrance of loved ones. Imagine giving the gift of waking up in the early spring to the pleasant aroma of your own meyer lemon tree with its fragrant white blossoms, or the satisfaction of being able to create savory dishes from their very own fruits off of their semi dwarf citrus trees instead of having to buy rare to find things like meyer lemons from the grocery stores. Giving the gift of a backyard orchard is such a sweet thought. We offer the improved meyer lemon tree which is the most pest and disease-resistant meyer lemon tree. The meyer lemon tree plant is highly sought after and such a joy for any level of gardener.
If you are ordering as a gift, please be sure to include your gift message during checkout, so we can include it with the tree before shipment.
Let us walk you through some commonly asked questions
"Do I need a cross pollinator or are the trees self fertile (one tree or two) ?"
"What's the best way to get well drained soil?"
"How do I pollinate citrus trees?"
"Am I over-watering my citrus trees?"
"Where is my tree's root ball?"
"How do I keep my tree inside?" (yes! our trees can do more than survive indoors, the can thrive!)
We have blogs and articles to help you with tree care. Citrus trees can be easy to care for if you know what they need. Care during the fall and winter will be different than care during the early spring and summer. Citrus trees grow well outside in zones 9 and up and indoors in zones 8 and below. You can find more info on all these things here as well as info on pots, how and when to prune, soil, what plants like full sun versus shade, helping fruit emerge, pollination by swirling pollen, how to get bigger harvests, competing branches, how to handle pests, how to remove diseased areas and a variety of other topics for your tree care.
It is possible to grow citrus fruits in all growing zones when you grow indoors. You can produce a bountiful harvest of delicious fruit from a container large enough.
It can be so rewarding to experience the fullness of the cycles it takes to produce citrus fruits. You may be lucky enough to witness the bees carry pollen from one bloom's center to another if your trees are outdoors. If your tree is indoors you get to act on the bee's behalf and simply transfer pollen between the flowers with a dry paintbrush or q tip. Some types of trees will need a cross pollinator, but most citrus trees are self fertile, meaning one tree is all you need to produce citrus. eg: You only need one meyer lemon tree an additional meyer lemon tree wouldn't be needed for the tree to produce fruit. No need to cross pollinate.
At LemonCitrusTree you can expect:
➼ A Grafted or Rooted Tree that can Produce Blossoms and Fruit as Early as One to Two Years Old
➼ Highest Quality, Beautiful Citrus & Fruit Trees
➼ We Carry most citrus trees and the Most Popular Varieties, such as the Meyer Lemon Tree and meyer lemon plant ... which is a tart sweet fruit
➼ Ships in a Grower's Container, never bare root
➼ Expert Assistance whenever you have a question about the Care of your citrus trees
➼ Many varieties, fruit, citrus, and even some vegetable plants.
➼ Someone to walk you through how to get bigger harvests.
One of our favorite things about these plants is the aroma. Citrus trees can be super fragrant . Even just one bloom on lemon trees can fill the area with such a pleasant scent!
Contact us for help
Need help with your Citrus or Fruit Tree? Just contact us. We even help people who haven't purchased from us. We want everyone to be successful in their growing endeavors. Speak to one of our Citrus Tree Experts; please call us at 866-216-TREE (8733) or email us at support@lemoncitrustree.com. You can view our Citrus Pest & Disease Guide by clicking here.
Shipping Information
NOTE: Not all of our citrus trees can be shipped throughout the entire country due to USDA Regulations, please check your selected tree for state availability. We are unable to ship Citrus Trees to Arizona at this time.
We also offer wholesale accounts for some nurseries. Please contact us for further information.
We ship each week, your shipment day will depend on the type of tree ordered. If you live in a cold-weather region your order will not ship until your temperatures improve. We ship with heat packs as long as your low temperature for your delivery date is above 28 degrees. We will send you periodic notices regarding the status of shipment and update the order with your tracking once it has shipped.
Small broken branches can sometimes happen during shipping. Contact us if there is any significant damage.



John 15: I am the true vine, and my Father is the gardener. He cuts off every branch in me that bears no fruit, while every branch that does bear fruit he prunes so that it will be even more fruitful. You are already clean because of the word I have spoken to you. Remain in me, as I also remain in you. No branch can bear fruit by itself; it must remain in the vine. Neither can you bear fruit unless you remain in me?
Check out our Lemon trees here you will find our most popular meyer lemon tree: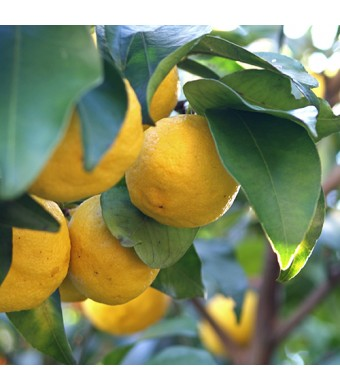 Check out our Orange trees here: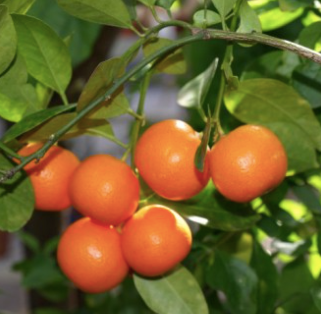 Check out our Limes here: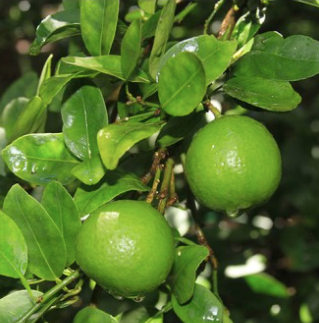 Check out our Grapefruit trees here: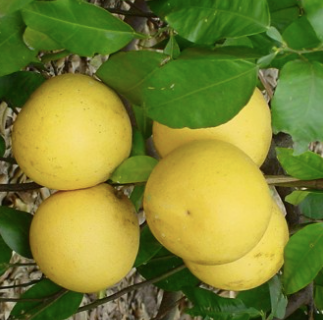 Check out our Fig trees here: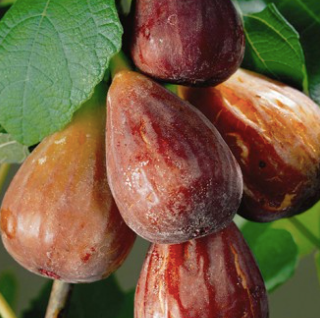 Check out our Kumquat trees here: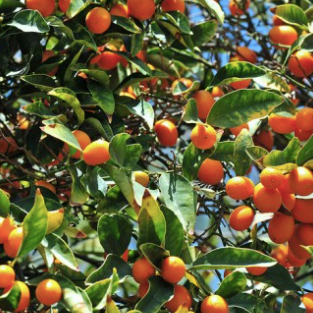 Check out every tree we offer here: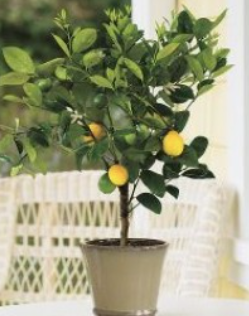 We appreciate your taking a look through our trees and plants. Please let us know if you have any questions at all. Call 866-216-TREE.